Acceptable Use Policy
D.C.Helms, Inc. (DCH) has the right to discontinue service or deny access to anyone who violates our acceptable use policy (AUP) as shown below without warning or prior notice. If you do not agree with this policy please discontinue your service and notify D.C.Helms, Inc. via Email or call 908-859-2000
General Conduct
DCH services may only be used for lawful purposes. Any conduct that would constitute a criminal offense or would be in violation of any United States law or New Jersey state regulation or law is prohibited.
Understand that all information submitted on our system shall be considered publicly accessible. Important and private information should be protected. We are not liable for protection or privacy of electronic mail or other information transferred through the Internet or any other network provider that you may use.
DCH has a no-censorship policy unless the information transmitted is illegal or fraudulent.
We exercise no control over the content of the information passing through our system. You are responsible for your actions. Avoid sites that you find offensive but you must take responsibility for statements you make in email and any other Internet forums.
Email
DCH does not allow SPAM (junk mail). We do not allow anyone to email or mass-email any user or group of users who have not indicated a willingness to receive such messages.
You may not advertise your site or any content thereof through unsolicited email through your DCH site or through a third party.
Harassment through language, frequency or size of messages is prohibited.
You are solely responsible for the information you publish over the Internet.
The information transmitted should not contain any obscene or illegal pornographic or indecent material.
The information you transmit must not intentionally contain viruses or other damaging data to hardware or software systems.
DCH will give a warning to a customer in violation of these policies but may terminate services immediately if the nature of the occurrence so warrants.
Systems Usage
DCH does not allow customers or other network's connections to consume excessive resources from our systems.
Customers must safeguard their account passwords to prevent unauthorized access to their account.
"Hacking" or any attempt to modify or access security of the computer system or modify its normal system operations will result in permanent cancellation of your account and may subject you to other legal actions.
No pornographic or "adult only" sites are allowed. Posting of any defamatory, scandalous, or private information on persons without their consent, or intentionally inflicting emotional distress or physical threats against individuals or groups is prohibited.
Resellers must obligate their customers to the same terms of this policy and especially terms concerning content and activities regarding their site.
Billing Policy
Acceptable Payment Methods – D.C. Helms, Inc. (DCH) accepts payment in US currency in the form of credit card, check, money order, or US dollars. DCH accepts Visa, Mastercard, American Express and Discover credit cards.
Paying by Credit Card
All customers paying by credit card must complete and sign a Credit Card Transaction Form in order for DCH to continue to accept payment by credit card. Invoices are only sent upon customer request (via email or postal mail) or if their monthly charge is greater than their base monthly fee.
All customers with expiring credit cards are required to send a new transaction form with updated information. If at anytime you would like to update or change your credit card information you should send a new credit card transaction form. If your credit card has been lost or stolen you should immediately notify DCH and submit a new credit card for payment. A chargeback from your credit card company will result in immediate suspension of service. This may result in an additional reactivation fee.
Other Payment Methods
If you are not paying by credit card you will receive an invoice via email or mail. Payment is expected by the due date indicated on the invoice. If you would like a copy of your invoice sent by postal mail please notify the billing department (sue@dchelms.com). All checks should be made payable to D.C. Helms, Inc. in US currency drawn on a US bank.
Pro-Rated Charges
All payments are for an entire month. Accounts will only be prorated after their initial setup. The proper amount will be prorated following the first month's bill for accounts setup in the middle of the month. The customer must pay the setup and the entire month in order for an account to be setup.
Cancellation
Since billing covers the period from the first day to the last day of each month, all accounts will be canceled on the last day of the month that the cancellation form is received. Customers are expected to pay the full amount due for their last month of service even if they cancel in the middle of the month. Accounts that have been pre-paid are not eligible for pro-rated refunds. All customers will receive via email a formal confirmation. This email should be printed and stored for future reference as proof of cancellation.
Non-Payment, Suspension, and Termination
If your payment is not received in a timely manner D.C. Helms, Inc. reserves the right to suspend your service. Once an account has been suspended for non-payment it may be terminated at any time.
A violation of the Acceptable Use Policy may result in immediate suspension or termination of service. No refunds will be issued.
30 Day Money Back Guarantee
If the customer is dissatisfied with service within the first 30 days after activation the customer may cancel service and receive a full refund of the hosting fees. There are no refunds on setup fees. After the 30 day period, there are no refunds of any fees. Customers cancelled for violation of the Acceptable Use Policy will receive no refunds.
The Guarantee does not apply to written contracts such as dedicated servers or special services provided. Resellers do not qualify for the 30 Day Money Back Guarantee.
99.9% Uptime Guarantee
The 99.9% Uptime Guarantee insures that your server will functioning properly 99.9% of the time. DCH is not responsible for outages elsewhere on the Internet that effect access to your server. DCH. can only guarantee access to it's own network, routers, and servers. DCH is not responsible for downtime caused by a customer's incorrect modification of their site or server. Scheduled outages for maintenance, repairs, and other necessary administrative tasks is not included in the guarantee. Clients will be credited a percentage of the monthly fee (in proportion to the downtime) towards their next payment.
Privacy Policy
AT D.C. Helms, Inc. we know your number one concern is privacy. Therefore, we have tried to do everything we can to create an environment that makes you feel as comfortable as possible. We believe that we maintain the security and privacy standards you expect, so you can have the relaxed online experience you deserve. We value your trust and recognize that your personal information is exactly that – YOURS.
We use your personal information to enhance or evaluate the online service you receive. We protect your information by storing it on our secure web server in a encrypted private database. It is the policy of D.C. Helms, Inc. to not share or sell this information.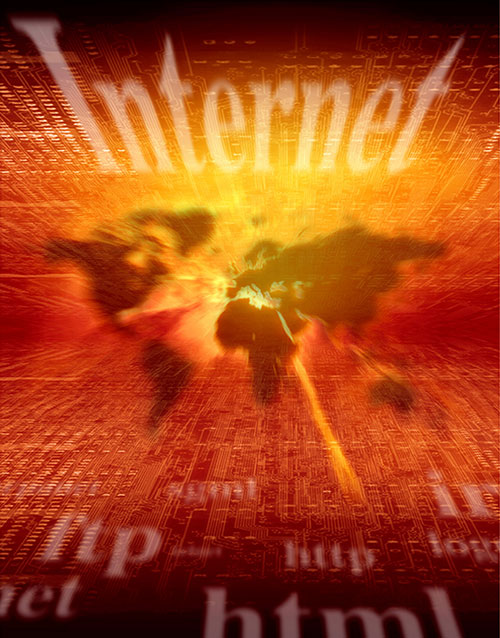 Please take a moment to look through our web site and feel free to e-mail or call us at 908-859-2000 if you need pricing or have questions about any of our products or services. Thank You!
"We want you to have a productive, helpful and prosperous site and we show you how."
"Having your own website is like having your own printing press."
D.C. Helms, Inc.
561 Memorial Pky.
Phillipsburg, New Jersey, 08865
Support Hours:
M - F 9:00am to 5:00pm