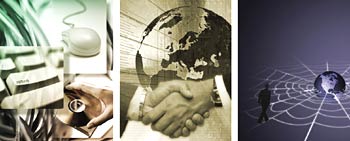 The Internet is the public's newest source of information on both business and personal issues. In order to increase productivity and ultimatly, profits, competitive, aggressive businesses are increasingly turning to the Internet. Business managers, though, may have no idea of where to go for help in designing and establishing their Website. The professionals at D.C. Helms Inc., located in Phillipsburg, New Jersey at 561 Memorial Parkway can answer your many questions. Established in 1960, we have made it a point to stay on top of our customers' ever-changing needs and offer the most current services available.

The Webmasters at D.C. Helms Inc., will work closely with you to create a custom website complete with graphics, links, forms, e-mail, and other custom features. Each website is unique, interesting, challenging, fun, and interactive. Your site will give customers important information, answer questions, and create an interest in your products and services. Your Web pages can be hosted from a server at their site, eliminating the need for hardware, software, or other equipment. Our experience in the technical as well as creative aspects of on-line business provides a smooth transition to your company's success on the Internet.

No matter what size your business is or what applictions you may require, the professionals at D.C. Helms Inc., can provide you with the service, pricing and technical support that you need to advertise your services or products on the World Wide Web. Phone us at (908) 859-2000 to schedule a consultation at your location.

Please take a moment to look through our web site and feel free to e-mail or call give us at 908-859-2000 if you need pricing or have questions about any of our products or services. Thank You!